Idler pulleys are components of a drive belt that assist the belt in making turns and help the other systems to work better. They are similar in look and form to tensioner pulleys. There are a few different variations of idler pulleys, but in general, they all work to accomplish the same goal.
A broken idler pulley will become the weak link in the chain, so to speak, causing the other systems which are connected to the drive belt to fail. A worn-out one should be replaced before it causes trouble.
If damaged, the engine might die and become unusable until the broken part is replaced.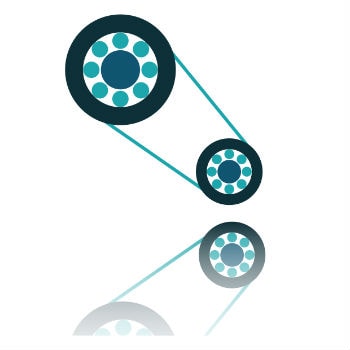 What's the Price of a New Idler Pulley?
Idler pulleys are mostly the same, with their price range depending only on brand, the location of purchase, and the type of vehicle. The drive belt idler tensioner pulley replacement cost ranges from $1.51 to $647.81.
Some are smooth but some variants have grooves and even double-grooves. This is so that both sides of a serpentine belt can be used to drive the pulley.
As with most car parts, standard aftermarket parts are available for purchase at lower rates and performance replacement parts will cost more but are manufactured using high-quality materials.
For example, a Dorman TECHoice drive belt idler pulley for a 2014 Honda Civic only costs $9.25, but the same type and brand of part for a 2018 Toyota Highlander costs $25.42.
Idler pulleys can also be purchased together with other parts that are used for installation such as washers, seals, gaskets, and occasionally may be seen bundled together with drive belts.
The size of an engine affects the sizes of its internal components. Some engines are bigger than others, and thus, their drive belts and pulleys are subsequently larger.
Since the prices of engine parts such as an idler pulley vary from vehicle to vehicle, we've gathered data and estimated the overall cost (including labor) for several different car types:
| | |
| --- | --- |
| Vehicle | Total |
| 2005 Chevrolet Silverado 1500 | $113 |
| 2007 Saturn Vue | $100 |
| 2010 GMC Yukon | $121 |
| 2007 Mercedes-Benz G500 | $178 |
| 2004 Acura MDX | $92 |
| 2005 Porsche 911 | $164 |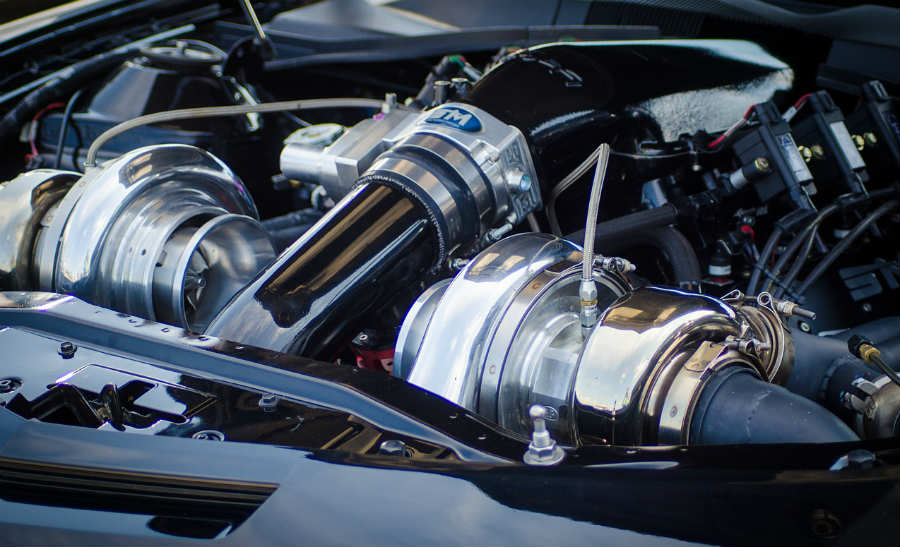 Where Can You Get Your Idler Pulley Replaced?
If you are having trouble with your engine's idler pulley, you'll want it to be inspected by a professional as soon as possible. When deciding on where to bring your car, there are a few options at your disposal.
Independent auto repair centers are plenteous and offer low-priced labor. Below is a list of the best automotive shops in different states. Look for one in your local area and bring your vehicle in for repair:
California – Engine Works Inc., Berkeley Motor Works, Import Auto Clinic, Meritage European Auto Care, Eddie's Automotive, Advanced Auto Care, Gold Country Auto Clinic, All Tune and Lube
New York – V&S Motor Service, DePaula Ford, LaSorsa Auto Group, Key Auto Center, Rich's Auto and Truck Repair, Petrone Automotive, Robert Chevrolet Inc., East Side Auto, Meccanic Shop
Florida – KingKoupe Auto Repair, Valvoline Complete Auto Care, GS Auto Center, The Wrench Connection, Emerson Street Connection Inc., Altamonta Springs Automotive, Ted's Repair Service
Texas – Ben White Automotive, Dave's Ultimate Automotive, Amazing Auto Repair & Transmission, Northwest Imports, Eagle Transmission Repair, Top Gun Automotive, Avenue Automotive
Georgia – KAMS Auto Service Center, Atlanta Car Care, Lindbergh Automotive, Alpha Auto Center, Bernie's Automotive, Automotive Services of Savannah, Lee's Crossing Tires and Service, Gunter Automotive Inc.
These are only a few ideas to get you started. If your state is not listed here, you can try looking up nearby automotive shops in your yellow pages or local directories. Running a search online can also reveal good shops close by. The estimated labor cost to replace idler pulley bearing is between $35 and $111.
If you'd like to save yourself from having to pay the amount shown above, you can purchase the part and just replace it by yourself at home. It's an easy job and you won't need many tools. We've included a 6-step tutorial in this article for those who are interested.
How Does an Idler Pulley Work?
An idler pulley is a car part located in the engine compartment of an automobile. It is connected to a drive belt system such as one that uses a serpentine belt. It doesn't add or subtract any power from the belt, but instead, simply freewheels and acts as a router to change the direction of a belt.
Idler pulleys may be needed in some engines in order to maintain a certain level of tension. In short, they're simply auxiliary and subordinate pulleys.
Thus, they don't do anything by themselves but are simply useful in helping the entire drive belt system function more efficiently. Most idler pulleys are the same and only vary slightly by size or position. An idler pulley is positioned in such a way as to help keep the serpentine belt from touching against other pulleys.
It also allows the belt to wrap around more of the adjacent pulleys which helps to increase efficiency. As automobile engine compartments can become quite congested, the idler pulley does a great job in helping the drive belt avoid obstacles.
When an idler pulley fails, other components such as the alternator, water pump, AC compressor, and power steering pump may also be affected. If you leave a bad pulley for too long without giving it any attention, damage may occur to any of these components and cause the vehicle to stop working.
Diagnosing a Damaged Idler Pulley
Since a damaged idler pulley needs to be fixed right away before it causes a worse problem, you will need to know how to identify the symptoms if it's malfunctioning. Take note that idler pulleys, being mechanical parts that are always in use while an engine is running, will eventually wear out and need to be replaced after a certain period of time.
Some of these symptoms can also alert you to this fact; as to whether the part is reaching the end of its lifespan or if something else caused it to break down.
Inspecting the drive belt on an engine is easy, as there aren't any parts that need to be disassembled in order for you to view it. Just pop the hood of the car and look for the engine and serpentine belt.
It's recommended to routinely conduct visual inspections like this in order to spot potential problems with the idler pulley. As times goes by, both the belt and the idler pulley become worn out and you'll be able to see very visible scoring marks on their surfaces which reflect this.
Another symptom that could be a possible giveaway to a damaged idler pulley is if you hear strange noises coming from the engine. If you're the one driving the car, you might not be able to hear it. But you can try standing outside while running the engine as a test for any odd noises.
Specific sounds to keep an ear out for are squealing and squeaking sounds. These are caused when the serpentine belt slips on the pulleys and could be caused by an idler pulley failure or a failure with any of the other pulleys that are connected to the drive belt.
In more serious cases, albeit rare, upon visual inspection of the drive belt, you may discover that the idler pulley is completely damaged or cracked. It may be hanging onto life by a thread or it may already be completely disconnected.
An idler puller in such a state can even cause the serpentine belt itself to become torn and ruined, which means that you'll have to replace that too, and end up paying even more.
Since things can go downhill very quickly with a damaged idler pulley, it's highly advised to always be on the lookout for issues in order to catch them before they make things worse. If you do discover a problem, the solution is to take the car in for a repair or to replace the appropriate damaged part.