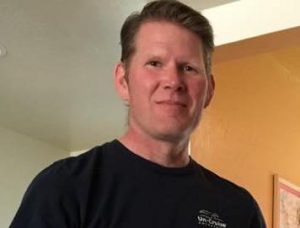 Daniel Rey was born in 1965, and grew up on the west coast, dividing time between Seattle and Sacramento. Having a large extended family with not a lot of money, if anyone had something broken (whether it was a car or a fence or a washing machine) there was always some uncle or cousin who knew how to fix it, and Daniel from a very young age was always right at the elbow of anyone that was doing work.
Automotive work has been his career since 1986. His grandfather ran a Texaco service station in the early 70's and gave him his first pointers and help with tools and car work. Daniel has worked for 33 years now in the automotive field, as an ASE Master Technician for independent shops and dealerships, as a Certified Chrysler Technician, as a warranty claims adjuster for General Motors.
His working pace is currently a little more relaxed, and the natural goal at some point in a career becomes to pass on what you know, what works, and the right way to do things, in the same way that expertise and lessons learned were passed on to him by older technicians. Learning on the job is the best way sometimes. But taking other educational opportunities in the meantime, Daniel studied Humanities at Oregon State University, and Business and Accounting at UCLA, both of which were very useful toward rounding out useful shop and communication skills. He currently works and lives in Southern Oregon.