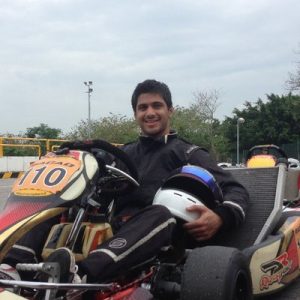 Brad Dias is a formula car racing driver, automotive enthusiast and writer. Brad began his racing career at 16 years old with kart racing. He learned and developed fast, and quickly rose up the ranks to start racing cars at 19 when he earned a scholarship to take part in the MRF1600 championship in India.
He then went on progress into Formula Renault where he took a double podium on his first race weekend and then finished 6th in the 2017 Asian Formula Renault championship. Following that, he started racing in Europe in the 2018 Danish Formula 4 Championship with Magnussen Racing Experience, where he took a podium finish in his first race.
Brad has a passion for cars and has learnt a great deal about the technical side of automobiles. Racing drivers need to have a good feel of what their car is doing, and be able to clearly communicate that to their race engineers to create the best car set up possible. A good set up, leads to a fast car, which ideally results in race wins.
He has been featured on industry leading websites like motorsport.com, Drive Tribe, Evo India, Virtual Racing School and various other newspapers. On top of his busy schedule which involves driving formula cars and shifter karts, he also writes for various automotive websites who need his ability to clearly articulate and educate people on various automotive topics.