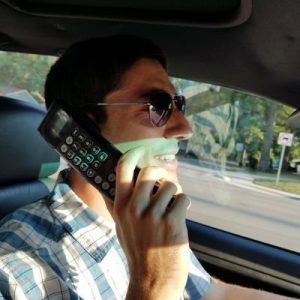 Peter Monshizadeh is an avid car and motorcycle enthusiast who enjoys conveying his experiences of owning and repairing unique machines – both good and bad. Earning a B.A. in Geography from the University of Kansas in 2012, he has since embarked on a journey of automotive resurrection that no formal degree could have prepared him for.
Peter uses an unorthodox approach to understand the inner workings of elaborate mechanical systems and translates his discoveries to the audience in an easily digested format. Peter gained wide internet acclaim from his brazen quest to transform a highly complex, non-running Nissan 300ZX Twin Turbo back into a fully-functioning and rapid '90s technological marvel – all from his own garage without breaking the bank.
Since this first public foray into mechanical mischievousness, Peter has had literary works published across numerous media outlets including Jalopnik.com, LifeHacker, The Turbo Diesel Register magazine, as well as the blogs for JE Pistons and WiseCo.  
More recently, Peter has garnered notoriety from his YouTube channel, Practical Enthusiast, which offers both informative reviews on modern classic vehicles, as well as detailed insight on involved mechanical repairs.  
In the near future, Peter plans to build upon his business Practical Moto LLC to develop products focused at auto and motorcycle enthusiasts with a DIY mindset.